Introducing the ultimate fan gear to showcase your unwavering support for the Kansas City Chiefs – the Kansas City Chiefs Ugly Sweater! Get ready to make a bold and spirited statement this season with this one-of-a-kind apparel that seamlessly blends team pride with festive holiday charm.
Personalizws Kansas City Chiefs Ugly Sweater Football Logo Custom Name
Crafted with meticulous attention to detail, the Chiefs Ugly Sweater features an eye-catching design that proudly displays the iconic team colors of red and gold. The front of the sweater showcases the revered Chiefs logo, brilliantly capturing the team's dynamic spirit and storied legacy. As you wear this sweater, you'll instantly feel connected to the heart and soul of Chiefs Kingdom.
Product Feature:
This design is made with high-quality polyester that delivers the look and feels of organic cotton without ever cracking, peeling, or flaking.
Features a specialty high definition heat-dye application that ensures long-lasting color vibrancy even after machine washing.
Fabric is durable and resistant to wrinkles, shrinking, and mildew.
We are finished with elasticated cuffs and waist for a stylish fit.
Poduct Tags:KC Chiefs Ugly Sweater
Product Detail:
We print our Ugly Sweaters using dye-sublimation, a technology that allows us to produce these insanely vibrant all-over designs. Due to this process, each item is a unique, one-of-a-kind product, printed exclusively for the customer who ordered it!
Not available in stores. We are on a mission to make high-quality art accessible. We can offer high-quality designs at affordable prices by skipping the middleman and selling directly to you.
Limited-edition designs Unlike many mass-produced designs on the market, each piece is part of a unique, limited-edition series produced by our in-house team of designers worldwide.
Only the best materials Our apparel is made with premium eco-friendly inks that blend seamlessly with the threads of the shirt, and our inks are odorless and environmentally friendly.
No regrets. Our 100% Satisfaction Guarantee and Return Policy guarantees you'll make a no-regret purchase when you buy
Because it's handmade for you, these Ugly Sweaters require 7-9 business days before they are shipped. Orders placed before midnight will be included in the following day's batch for manufacturing.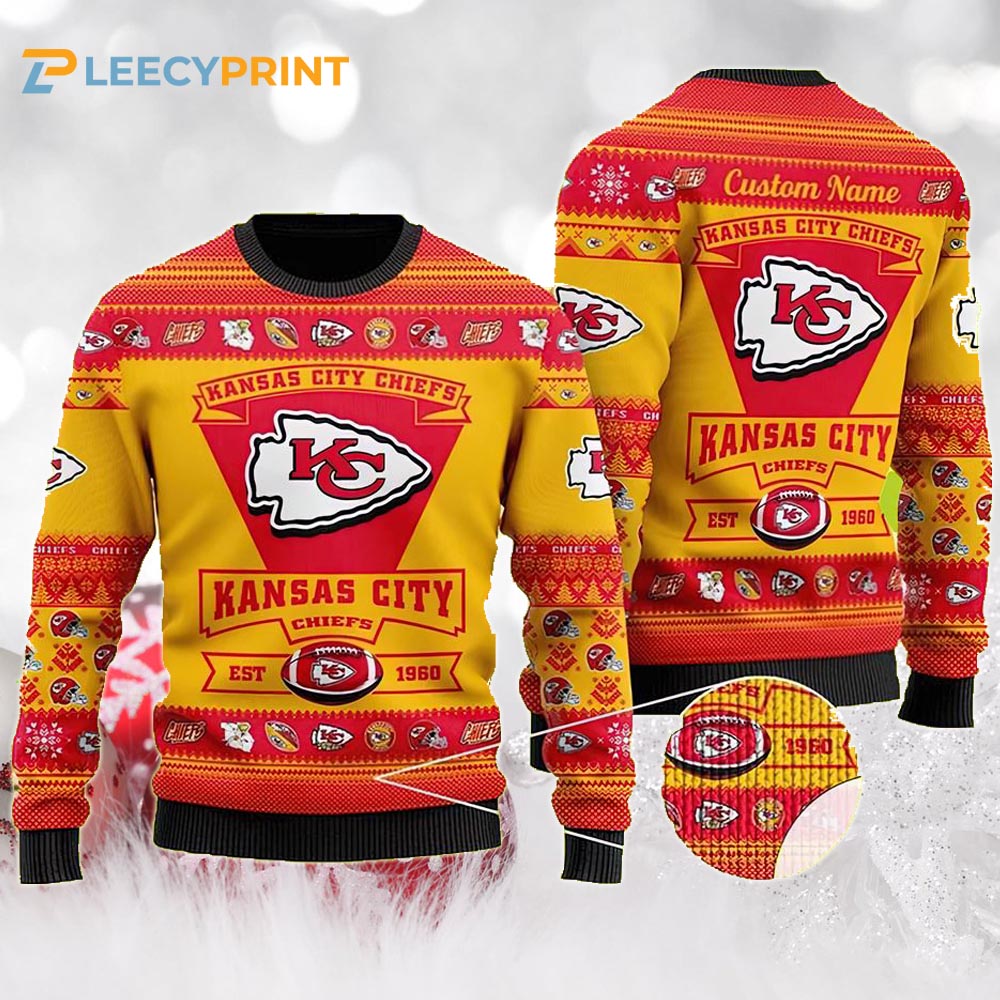 See more: Ugly Christmas Sweater